What is Email-Marketing?
-Email marketing is the process of using email to promote your business. It also helps in building relationships with potential customers, keeping your audience informed and connected to your Brand, offering discounts, encouraging sales, customers, and many more! Best Thing You can start email marketing for Free.
How does Email-marketing work?
-Email marketing helps you to increase conversion and profit by providing valuable content/information to the subscribers, audience, and customer.
Benefits of Email-Marketing
There is a lot of benefits of email marketing, But I am going to list Top 10 According to me-;
Cost-Effective
Grow your audience
Brand Recognition
Build Relationships
Generate Traffic
Market with a personal touch
Generate leads
After sell Service
Customer support
Quick Result/Save time
Getting Started with Email-Marketing For Free
-Building Email List
-Create a way to signup
-Create a signup form. its can be email opt-in, pop up form or, embedded form.
-Setting signup form to double opt-in. Double opt-in helps in confirmation of your audience's Email and ensures the inbox landing of your Email.
-Create a lead magnet. A lead magnet is a valuable content or a product that attracts your niche audience. which is the most important part when starting email marketing for free
A lead magnet can be-;
Tool
Discount offers
Checklist
Template
e-book
-Designing First mail
Things To Remember While writing your First Email:
Subject: Short and Crisp, which can attract subscriber attention.
Content: Content should have a personal touch and have value to your audience.
Timing: send mail according to audience preference. Check the analytics, observe the schedule.
Audience: Keep active subscribers on your list.
Value: Subscribers need the amount that solves their problem.
-Report and analysis: Observe your analytics and schedule the mail. A/B test the subject line and structure of Email.
-Choosing the Right platform
"Thinking where to invest Your marketing. You should always keep the budget in your mind."
-More Importantly, Execution is more critical than storing Knowledge.
So, I want you to take action Dont worry;
I will guide you step by step process how you can start email marketing for free and see the result for yourself. If it works for you it's your choice whether you want to invest in it or not.
There is a hell lot of email marketing tool in the market. But i m choosing " Mailerlite."
-It is Free to start a very affordable tool out there with great UI/UX and simple to learn.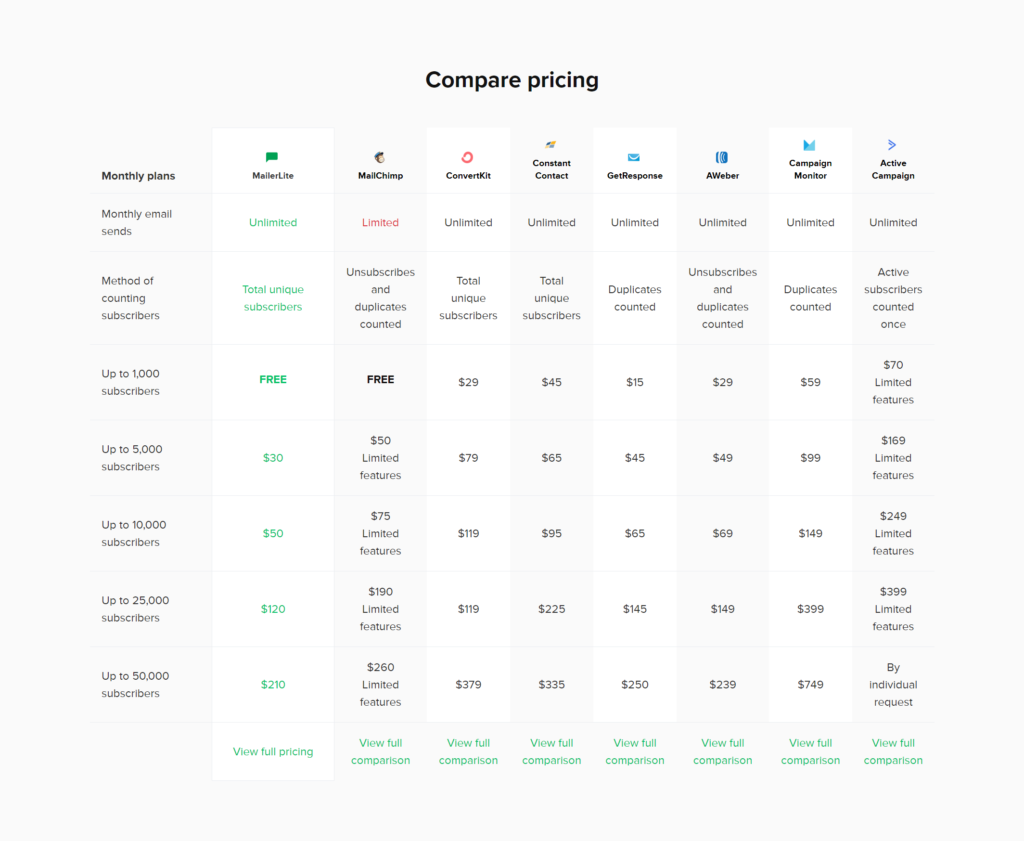 Mailerlite also power packed with Features :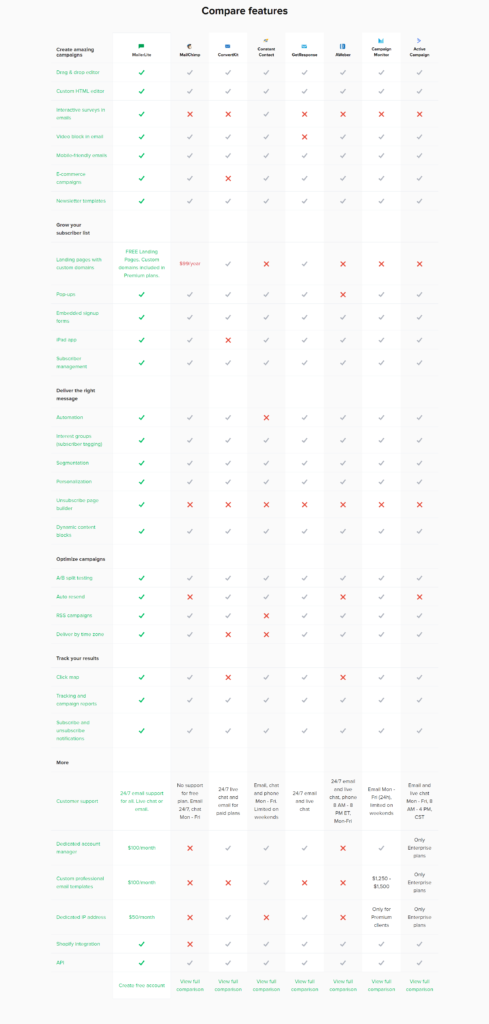 MailerLite is a relatively new experience for the users seeking the world of Email-marketing. By analyzing various other competitors, MailerLite is projected as a youthful company that permeates a strong design and features. Even though they are modern, it is clean, neat, and simple. They offer exact features that any user would want to opt for. With the standards that attract clients globally, they are reviewed as one of the best international tools. For the fact that interface is available in 8 different languages, and it supports as many as possible. A brilliant aspect is that recently they launched an app that is compatible with both android and iOS.
How to get started with MailerLite Integration?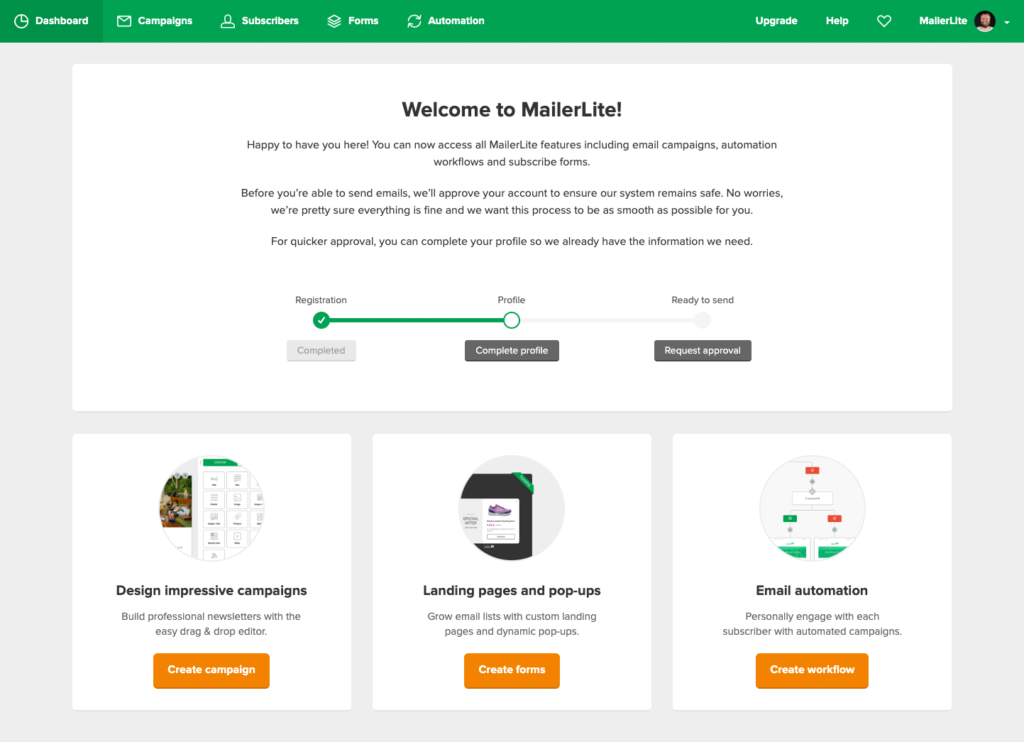 Exclusively for the people who are working on Email marketing for the first time, MailerLite comes with an option of Free Plan. One can click the signup button, which can be seen in the top right-hand corner. You will be directed to a page where you need to fill in the information such as
Name
Email Address
Password
As you set a strong password, click on the Create My Account button. You have a new MailerLite Account. As a company representative, you have the responsibility to read the terms and conditions, privacy policy, and Anti-spam policy. But only when you subscribe to their mailers, you will receive a notification on their campaigns, discounts, new tool and feature launch, etc.
Approval of Account
When you set up the account, you will also be asked to verify the account in a two-step process. This is to help MailerLite admin to validate the account to ensure that it's not for spamming. Although, it is not highly a crucial step and you can find them below
A complete profile of Company: The first step is to fill in the complete information of your profile. Starting from the company name, your role in the company, address, and employee details and similar other basic information about the organization is asked.
Domain Email Address: Secondly, you need to give an email address of a dedicated domain. This is to ensure that your organization has a website. Also, eventually, when you get started with the MailerLite, it needs to be integrated into one or another domain. It can be a blog or a full-fledged website. However, only with the available email address of a domain, you will be able to process for approval. This is also for a simple reason that when you carry out email marketing vigorously, there are chances that people will block the newsletters otherwise.
This does not mean that if you don't have the website, you will not be part of MailerLite. You can simply explain the process of your business in the box. But this would take a longer time for approval.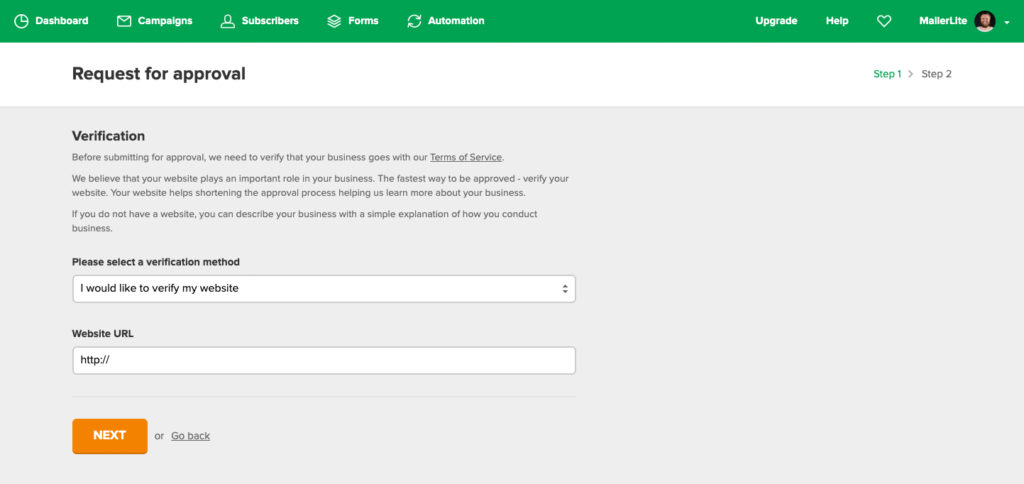 Once you are done with the two-step verification, you can send your account for approval.
Installing MailerLite for WordPress
The official MailerLite Newsletters are becoming trending, and it has made the process of growth easier. The newsletter subscribers from the blogs and websites are directly imported to the mailer lite account. When you have activated the account using the domain address, the plugin will automatically integrate. The WordPress Form will appear in the MailerLite Email market account.
In the active plugin, you can simply select and add the pre-built forms. If you want to build it from scratch, then there is a dedicated option available. Importantly, you can project them as a widget as well.
For creating any form, there is a separate section on the MailerLite account. You have to choose forms from the menu at the top. Also, in the same section, you can see what type of form can be placed. For instance, there are options for pop-ups, embedded forms, and landing pages. You can click either of them, depending on the requirement.
Integration of Plugins and Finding API key
The integration of the MailerLite application is a fast and easy setup. All you need to do is find the API code of your MailerLite account and enter them for the plugin
You can find the API Code in the integration section of the MailerLite account. Click on Developer API, and you can see that the page with API information and the key is on the screen.
Double Opt-In
Double Opt-in is a unique feature in the MailerLite email marketing services. You can switch ON/OFF for the Double Opt-in, in all the form section. When it is turned On, the subscriber will receive the filled form in their mailbox. There is also a link to be included, and a subscriber can simply press it to become part of your mail list.
You can always use the Drag and drop editor to keep this email element for the newsletters. Also, there is Double Opt-in Thank you page, which many users find it helpful. It appears immediately after they confirm to be part of the email list. Here one can edit or design their own form. No confirmation link will be sent more than once as they are regarded as spam, according to MailerLite analysis.
Creating the first campaign
Now, to get started with the campaign, choose the campaign section of MailerLite. By pressing on the Orange button, you can start building a campaign. You have varied options like the type of campaign, group list, and more. But the basics are simple. You need to fill in the details of the campaign
Particulars: Subject Line, Who is it from, Language
Content: Here, you have three options to choose from – Drag and drop editor, HTML editor, and Rich text editor. To customize your campaign, choose Drag and drop. Here you will find a lot of blocks in the editor. You can choose the design and elements that you want to place in the campaign.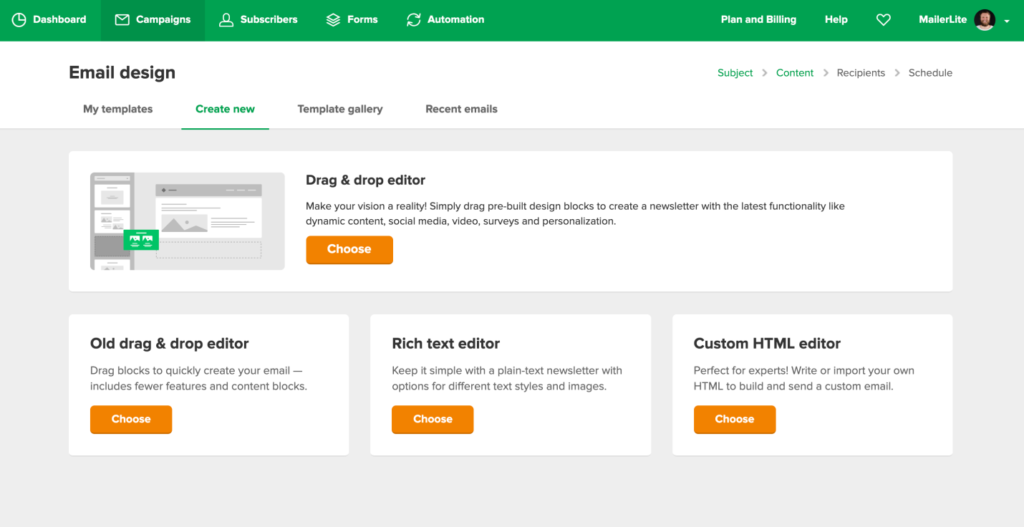 Creating First mail for the list
When you click on the new campaign, there are four different options that one can see
Regular Campaign – A normal campaign for the email list
A/B split campaign – Helps you test various campaigns based on the alternations and to track the performance
Auto resend – It is used for subscribers who haven't opened the campaign before nor did click any links
RSS campaign – It is helpful for sending the email to the subscribers whenever there is an update in the website or blog
You can choose either of them and send your first email with MailerLite right away.

Sending mail to the list
Check the preview and also for the mobile version of the campaign. Once you know, you are ready. Click on Done Editing. You can finally schedule and send it out for the date. The basic option from the MailerLite will allow you to send it to the groups and segments. There is an option to send for everyone by clicking on All active subscribers. The advanced option will help in fixing certain conditions and segments for sending the mail. You can send emails only to the old subscribers using Legacy Option.
There is a basic feature to select contacts and create an email light. In this way, you can create a broadcast group for whom the mail has to be forwarded on the right time.
Report and Analysis
Once the campaign is sent, it will be stored in your sent folder. Now you can check them and prepare reports easily.
Go to the Sent box and check the campaign at the top of the list. You can also see the number of subscribers and the percentage of people who have open the email or click the link.
Click on View Report Button.
You will see that there is a detailed analysis of various audiences. This includes Opened, Clicked, Spam Complaints, Mail bounces, and Unsubscribed audience. You can also see the Opens by location for more specific results.
After analyzing you can ensure to alter the campaigns based on your audience responses.
Conclusion
Thus MailerLite is a perfect Email marketing tool suggested for the website owners. It is necessary that you are developing an Email Marketing content separately as they can never get older. It is a myth that email marketing is out of trend or not anymore working. They can be absolutely beneficial for all your marketing activities. I hope you take action and start email marketing for free.
Want To learn about facebooks ads ?

To Your success

shailesh